BLET Auxiliary
National Treasurer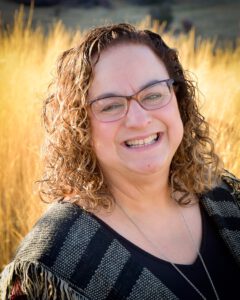 Hi, my name is Chris Baldwin.  My husband Steve hired out with Union Pacific in 2004 and is a member of the BLET 362.  He is also the Secretary Treasurer for the Oregon State Legislative Board. 
He and I have been married 32 years and have 3 great kids.  Anthony 28 and hired out with UP in 2016, Megan 24 is currently in the Navy and our baby Jason 21 is living the life in Portland as a hairstylist.  No grandchildren but lots of grand puppies.
I am one of the founding members and secretary of the Eastern Oregon #362 Auxiliary.  We are small but get a lot done.  Just before COVID we testified in front of our state legislators for the Two Person Crew.  Today we are working closely with the OSLB to get the bill passed here in Oregon.
I come from a long line of Union Members, and I am dedicated to improving the lives of our railroaders and their families.  I look forward to being the National Treasure and growing our membership. 
Organizations that help us support our cause